More than 29 million Americans suffer from diabetes in the United States, with an additional 1.7 million people developing the disease each year, according to statistics from the American Diabetes Association.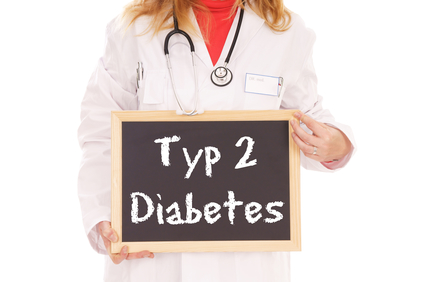 Diabetes can be broken down into two main types, type 1 and type 2. Type 2 diabetes is the most common form, and developing a deeper understanding of the condition can help you both prevent and treat the disease.
What is Type 2 Diabetes?

Type 2 diabetes is a disease that develops when your body can no longer adequately control your blood glucose levels.
Blood glucose is an important sugar that acts as a primary source of energy for the cells throughout your body. The body uses a hormone produced in your pancreas called insulin to help control your blood sugar levels.
Those who suffer from diabetes develop what's called insulin resistance. While the pancreas works extra hard to try to increase the amount of insulin produced, the cells are unable to effectively use it.
Without insulin's help, cells can't use the blood sugar, causing it to build up. Oftentimes build up can reach dangerous levels in the bloodstream if steps are not taken to intervene.
Dangers of Diabetes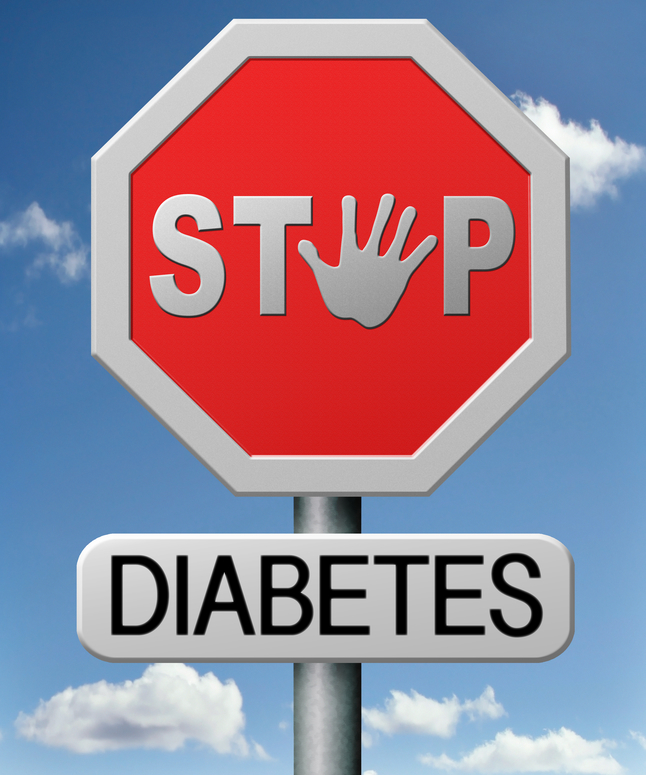 High blood sugar causes damage to the tissues of your body when they're regularly exposed to high levels over time.
Left unchecked, these levels can result in nerve damage known as neuropathy, eye damage known as retinopathy and severe kidney damage. Excess blood sugars can also damage blood vessels, reducing blood circulation.
When not treated, this damage can result in severe infections and even amputations, especially in extremities that are further from the heart like your feet.
You may also experience a higher risk for cardiovascular complications, including stroke and heart attack.
Diagnosis
Various symptoms can alert you to the development of diabetes, such as blurred vision, slow healing wounds, increase in urination, increase in thirst and fatigue.
However, since many of these symptoms overlap with other conditions, the best way to determine if you're diabetic or at risk for type 2 diabetes is through a blood test.
Blood tests can either target your blood sugar levels, or they can look at your Glycated hemoglobin (A1C) levels.
An A1C test looks at the hemoglobin in your red blood cells, more specifically at what percentage of the hemoglobin has sugar attached to it.
Diabetes Treatment and Prevention
Maintaining a Healthy Weight
Those who struggle with obesity have a higher risk for developing diabetes, and losing weight can actually help reverse the disease in people currently suffering from type two diabetes.
As always, it's important to check with your doctor before starting any new exercise or diet plan to make sure it's appropriate for your individual health needs and concerns.
Exercise
A type 2 diabetes weight loss program for preventing or reversing the disease should include both cardio and strength training activities.
While exercise helps in weight loss, it can actually help directly combat insulin resistance as well. Exercise increases the need for energy in the cells, causing more blood glucose to be drawn from the blood stream.
Exercise also helps improve insulin sensitivity over time. Aim to include at least 30 minutes of moderate exercise a day, five days a week.
Diet
Along with exercise, type 2 diabetes diets plays an essential role in prevention and treatment of the disease. Aim for a diet that is high in fiber and low in refined carbohydrates.
What this means is choosing more nutrition-heavy fruits, vegetables and whole grains over processed foods and sweets.
Combine these foods into type 2 diabetes meals with other items that have lower impact on blood sugar, such as nuts, legumes, low-fat dairy and lean meats for a balanced diet full of all the micronutrients needed for optimum health.
A helpful tool to determine how a certain type 2 diabetes food is going to impact your blood sugar level is the Glycemic Index.
This rating system lists out foods on a scale from 1 to 100, with 1 having the smallest impact on your blood sugar level within two hours of consumption and 100 the greatest impact.
This allows you to focus on low GI foods like beans and nuts, and limit high GI foods like white rice.
Medications
Medication may be used to help control diabetes when other methods are ineffective.
Metformin
One of the first medications many diabetics are placed on is Metformin. Metformin has two dual functions. First, the drug reduces the amount of natural glucose the liver produces.
It also makes the cells in muscle tissue less resistant to insulin, helping them remove more glucose from the bloodstream for use as energy.
Sulfonylureas and Meglitinides
Both Sulfonylurea and Meglitinide medications increase insulin production by activating the beta cells in the pancreas responsible for creating insulin. More insulin helps make up for some of the resistance of the cells.
Additional Medications
Other medications may also be prescribed to help combat diabetes. For example, Alpha-glucosidase inhibitors can block high starch foods like bread and pastas from being broken down into glucose, reducing its presence in the bloodstream.
SGLT2 Inhibitors are used to help the kidneys absorb glucose so it can be eliminated through your urine.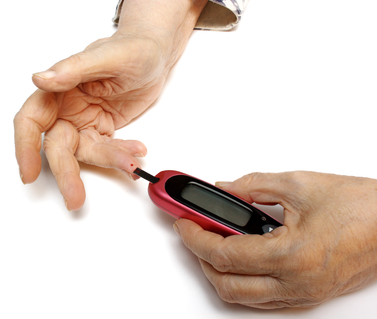 Blood Glucose Monitoring and Insulin
Another way to take control of your blood sugar levels is through glucose monitoring. Monitoring is typically done through blood testing with a glucose meter to keep your levels within a healthy target range.
How often you test will vary depending on the severity of your diabetes, with some people testing as often as eight times a day, and others as little as once a week.
When glucose levels get dangerously high, a shot of insulin may be needed to help levels return to normal.
Alternative  Treatments
Alternative treatments may also be used in conjunction with prescribed methods. However, it's important to continue using doctor-recommended treatments at the same time until advised otherwise by your doctor.
You should also inform your doctor of any supplements you're taking to ensure they will not counteract or cause side effects with your current treatments.
Magnesium
A deficiency in magnesium can lower your body's ability to regulate blood sugar levels. If you're deficient, a quality supplement with safe levels of magnesium may help.
Chromium
Chromium plays an essential role in making glucose tolerance factor, which increases the effectiveness of insulin.
Ginseng
Supplementing with American ginseng may help naturally lower blood sugar levels. More research is necessary to determine exactly how and to what extent these effects are seen.
Coffee
Studies show that an unknown component in coffee may help reduce the risks of developing diabetes.
However, if you have already been diagnosed with the disease, the caffeine in coffee may negatively impact your ability to control blood sugar levels.
Acupuncture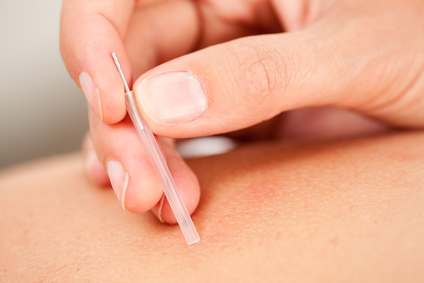 For those suffering from neuropathy as a side effect of diabetes, acupuncture may be an alternative option to help improve the pain associated with nerve damage.
It's important to understand that diabetes can be both prevented and reversed with a few changes to your lifestyle like diet and exercise, as well as remaining vigilant with monitoring and controlling the disease.
While millions more Americans will be diagnosed with diabetes in the coming years, you don't have to be part of the statistic. Take charge of your life, and work with your doctor to develop a plan that will keep you healthy for years to come.