When your diagnosed with Type 2 Diabetes you often worry constantly about what to eat. Believe or not what you eat makes a big difference in reducing symptoms and helping you feel better.
There are a variety of healthy meal choices that will satisfy your appetite for taste and variety. Type 2 Diabetes is known as the most common form according to the American Diabetes Association.
Carbs, Fiber, Fat and Salt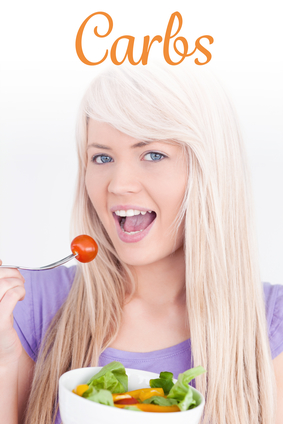 Carbs are important because they control the blood sugar level in the body. They provide your body with energy. The foods that have carbs are fruit, starchy vegetables, bread, cereal, beans, and pasta.
Complex carbohydrates are better for you because they provide energy over a longer period to time. This is part of a diabetes low carb diet plan.
When you eat complex carbs you avoid that jittery hungry feeling that comes when eating a doughnut or candy bar. Complex carbs take longer to break down in the body.
They provide you with consistent energy that last longer. This keeps you from snacking on the wrong foods.
Carb counting is a good way to control your blood sugar. You count the carbs you eat daily. This will include sugar and starch. Often the carbs are split between meals and a registered dietitian can teach you how to do this.
Often for adults three to four carb servings per meal is normal. This includes one to two snacks between meals. About 1/4 of your plate should have meals with carbs which is sugar, starch and fiber.
Fiber is another important part of the diet. It helps with blood sugar levels and digestion.
Fiber makes you feel fuller so you will eat less and not snack as much. It reduces those bad choices that cause those hunger pangs, jittery feeling and constant tiredness.
Foods with fiber are fresh fruits and vegetables, dried beans, brown rice, and whole grain breads and pasta. Fiber in the diet helps with weight loss. Many patients with diabetes are overweight so eating fiber will help them with weight loss.
Saturated fats are not good for Type 2 Diabetes. The main sources of this fat are cheese, fatty meats, milk, baked, and fried foods. Choose lean meat and poultry by removing excessive fat by cutting it off.
Grill, broil, or roast meats, poultry and fish. Eat low fat cheese and dairy products. Use vegetable oil instead of animals fat to cook.
With diabetes comes the chance of developing high blood pressure. Too much salt will increase the risk. High sodium are boxed, canned and pickled foods, lunch meat like bologna, salami and ham, salty snacks, and frozen dinners.
Check the label before purchasing for sodium levels and learn to cook low sodium meals.
Eat fresh fruits, vegetables, lean meats, fish, and poultry with no salt added. And use fresh and dried herbs to flavor instead of salt.
When you need salt for flavor use less of it. Some spices to use are garlic powder, cumin, onion powder, black pepper or white, chili powder, oregano, basil, paprika and rosemary.
Grains and Starchy Vegetables
Good choices for grains when eating for Diabetes 2 are whole wheat, brown rice, rye, oats, millet, wild rice, buckwheat, and quiona.
When eating starchy vegetables good choices are potatoes, pumpkin, acorn squash, green peas, corn, and plantains. Don't forget to eat cooked dried beans they are stocked with protein and fiber.
Fruits

You don't have to give up fruit as it has vitamins, minerals, and fiber. Fresh fruit is tasty and satisfies the taste buds. Fresh, frozen or canned fruit without added sugar is your best choice. A 1/2 cup of fresh berries or sliced fruit is great dessert after a meal.
Some of the best fruits to eat are apples, apricots, bananas, blueberries, cherries, grapefruit, oranges, peaches, pears, raspberries, strawberries, and watermelon. These are some of the type 2 diabetes fruit choices.
What Do You Drink?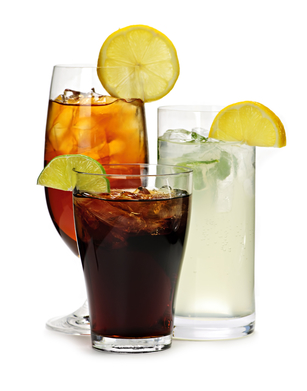 Drinking beverages with low sugar and sodium is your best choices. Bottle seltzer water with fruit flavors have low sugar and sodium. Tea and coffee without sugar is another great choice.
You can make your own iced tea from regular or herbal teas.   Add lemon or lime for flavor. Drink low fat milk or juice with no sugar added. Drink diet soda with low cal sweeteners.
These are some of the choice you have for beverages for Type 2 Diabetes.
Type 2 diabetes diet drinks should be low in sugar and satisfy your thirst. Carrying water or flavored water when you exercise is another tip.
Steps to Create Healthy Meals
Draw a line on the plate or buy a plate with three sections at the store.
Use non starchy vegetables to fill the largest portion of the plate. This includes carrots, spinach, salads, cabbage, bok choy, green beans, broccoli, cucumbers, tomatoes, and peppers. Salads are a great way to meet this requirement.
The smallest section on the plate should have grains and starchy foods like pasta, rice, beans or bread.
The third section on your plate should have protein lean meat, fish, or chicken. It can include eggs, tofu, whole grain pasta and low fat cheese.
Don't forget to have a serving of fruit and dairy daily. Yogurt with fruit is a good choice.
Type Two Diabetes Diet Sample Menu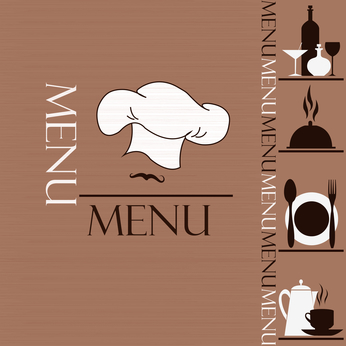 Breakfast
1 scrambled egg using margarine
2 slices of whole wheat or rye toast with olive oil
1/2 orange or grapefruit
coffee or tea with milk
Snack
1 cup of low fat yogurt with chopped nuts
Lunch
1 cup of tossed salad with oil and vinegar
beef stew
1/2 cup fresh berries or peaches
Afternoon snack
celery sticks with salsa
Dinner
1/2 cup of brown rice
marinated flank steak
shaved carrots
1/2 cup of sugar free ice cream or frozen yogurt
Exercise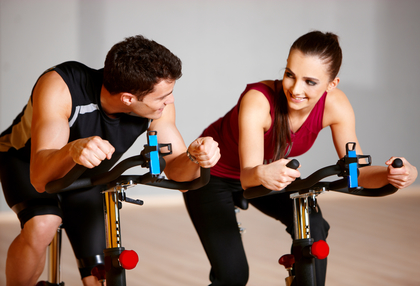 When you have Type 2 Diabetes, daily exercise is important. Walking, swimming, dancing or working out at the gym or health club are all good way to exercise daily.
Daily exercise is helpful in maintaining your health. Carry a small snack with you in case your blood sugar gets low like dried fruit or a granola bar. Try to aim for at least thirty minutes of exercise a day.
Using the Type 2 Diabetes Diet and exercise can help control your Diabetes 2 symptoms.
Type 2 diabetic diet snacks include yogurt, almonds, celery sticks, hard boiled eggs, sugar free gelatin, popcorn, dried fruit, and cracker with peanut butter.
Lastly, don't forget to bring your type 2 diabetes diet list when shopping for groceries.