According to WebMD, if you are a type 2 diabetic, losing weight can definitely help lower your blood glucose level.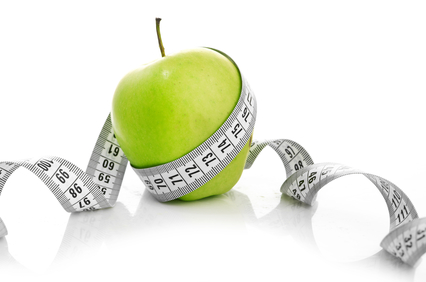 This is especially true if the weight loss is combined with an exercise program. If you have type 2 diabetes and are overweight, you will want to lose some weight if you are overweight to reduce your blood glucose to its lowest possible level.
Diet and exercise can cut a person's risk of diabetes by 58 percent. You also reduce your weight by 5 to 10 percent and achieve a lower blood sugar level, even if you have lots of weight you need to lose, according to the National Institutes of Health Study.
So reducing your weight also reduces your blood sugar, which is a good thing if you are a type 2 diabetic. But what is a good weight loss program for a type 2 diabetic?
Unfortunately, being overweight is sometimes a symptom of type 2 diabetes. Losing 10 or 15 pounds can help improve your blood glucose levels as well as improve your health by:
Blood sugar is reduced.
Blood pressure is relieved.
Cholesterol levels are improved.
Joint stress is relieved.
If you are overweight, you don't have to lose all of your excess weight to improve your type 2 diabetes. Even losing part of the weight can help reduce you blood glucose levels and make you more healthy.
Can Type 2 Diabetes Cause Weight Loss?
In the article found at LiveStrong.com one of the symptoms of diabetes is weight loss. If you lose a large amount of weight suddenly over a few days, your body may not be processing blood glucose correctly.
If this is the case, your body is excreting blood sugar in your urine instead of using properly to produce energy. Sudden, drastic weight loss is not normal and should be checked out by a health care provider to determine whether or not you have diabetes.
Excessive weight is also a symptom of type 2 diabetes. If you are gaining weight your body is not processing blood sugar properly, which in turn is causing you to gain weight.
If you have been struggling to lose weight unsuccessfully, check with your physician to see if you are pre-diabetic or diabetic. If diabetes is the cause, you can go into weight loss in an educated way and reduce your blood sugar at the same time.
Type 2 Diabetic Weight Loss Program Components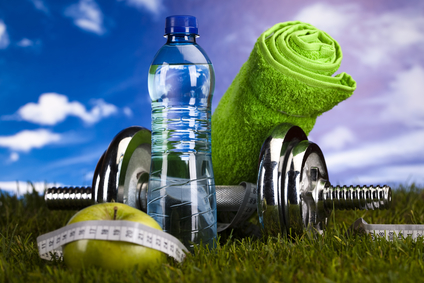 Type 2 diabetic weight loss programs are the same in many ways as a sensible weight loss program. Diet and exercise are the key components to any weight loss regime, whether or not you are diabetic.
A diabetic needs to take their blood glucose routinely to make sure their blood glucose levels are not too high or too low while they work their weight loss program.
The diabetes advice site Diabetes.About.com offers these great tips for losing weight as a type 2 diabetic. Many of the major tips of this article are that monitoring carbohydrates is the key for diabetics to lose weight and to keep a healthy blood glucose level.
It is important to keep your carbohydrate consumption to 55-65 percent of your calories per day. But a type 2 diabetic's body has trouble processing carbs efficiently.
So controlling carb consumption as well as exercise is the key to losing weight, according to this article.
That is why you need to monitor the ratio of carbs in your diet. If you eat too many carbs, they turn into sugar that your body can't process.
Unused carbs in the human body turn to fat. Every human body needs carbs for energy. But type 2 diabetics can't process the carbs they eat efficiently.
So limiting carb consumption should give your body the energy it needs without overloading the body with sugar that it can't process and causing excess fat.
It is also important to choose good carbs rather than bad carbs when you eat carbohydrates. Choose carbs that have high food value, such as fruits, vegetables and whole grain foods.
These food have great vitamins and minerals that will keep your body healthy while at the same time giving you energy to burn. Some suggested foods that are high in nutrition and are good carbs for anyone to eat are:
All fresh fruit.
All fresh vegetables. Avoid starchy vegetables like beans, peas and corn.
Whole wheat bread, pasta and cereals.
Whole grain foods like brown rice. No white rice.
Nuts give a multitude of health benefits, healthy carbs and protein as well.
Another tip is to routinely use your glucose monitor to keep a check on your blood glucose level throughout the day.
If your blood sugar is not low, you don't really need to eat, even if you want to. If your blood sugar is high consistently, you need to eliminate more carbs from your diet and/or increase your activity level.
The recommended level of exercise is 150 minutes per week, or 30 minutes 2 times per week.
The Australian site GlycemicIndex.com has information on glycemic levels in food that you might find helpful in your type 2 diabetic weight loss program.
High glycemic foods raise blood sugar and should be avoided while low glycemic index foods will reduce blood sugar and keep your blood sugar at a more constantly low level.
If you choose low glycemic index foods, your blood sugar level should become lower. Some people who have been very cautious about their glycemic level have even been able to go off their medications.
Foods high in carbohydrates are also high on the glycemic index. Unfortunately these foods can be some of our favorite comfort foods, too. To stay in a healthy carbohydrate range and keep a low glycemic index level, avoid eating the following foods:
Foods made with white flour.
Foods made with white rice or instant rice.
Sugary foods like frosted cereal and candy.
Can Drugs and Pills Help Me Lose Weight and Cure My Type 2 Diabetes?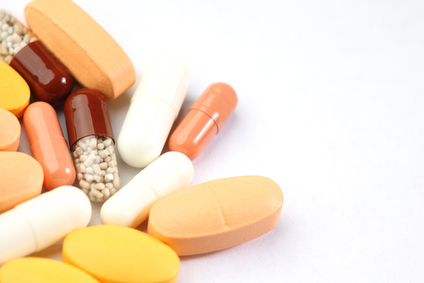 Syria (phentermine and topiramate) Qsymia is sometimes prescribed for people as a type 2 diabetes weight loss drug. It is recommended for those whose BMI is consistently over 27.
There are two drugs in this medication that help reduce appetite and reduce your food intake as well. As with any type t2 diabetes weight loss pill, the medication needs to be taken along with a healthy diet and exercise to be effective.
Losing weight using this medication will help you reduce your blood sugar levels by helping you to lose weight.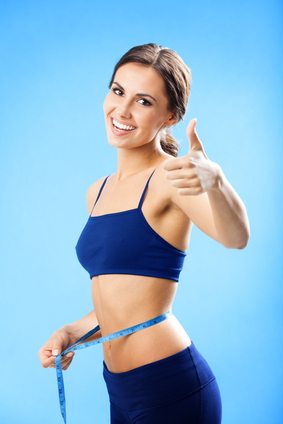 Can Type 2 Diabetes Go Away by Weight Loss?
You can greatly reduce your blood sugar and possibly manage it without medication by losing weight.
But weight loss alone is not the cure for type 2 diabetes. In order to bring your diabetes to normal levels, you need to eat proper foods, eliminate sugar from your diet and exercise.
Routinely monitor your blood sugar levels to make sure they stay at the proper levels. If you are a type 2 diabetic and follow this advice, you might very well be able to live a healthy life without medication.