This disease or condition affects millions upon millions of people.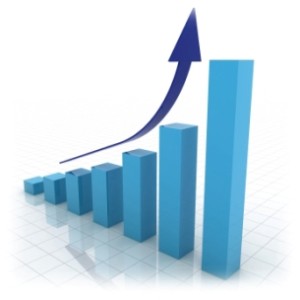 Diabetes.org statistics from 2014 clearly show this.
Some claim it can be reversed. Many others doubt it or don't really know. Has the cure for type 2 diabetes truly been proven? Well that depends on what you mean by proof.
Imagine this is your story. A few months ago your doctor told you that you had pre- diabetes. Your heart sunk to your stomach, and your mouth dropped "What did you say?" you exclaimed!
Altering Your Diet Due to Circumstance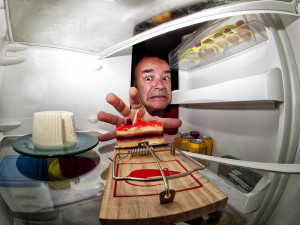 Let's back it up a bit. Several years ago, you were out of shape. Junk food, cigarettes, alcohol, you name it. And not just a little bit, or moderate amounts. It was daily and excessive. One day something happened that changed your life for the better. Actually, it was a culmination of things. But this one thing really helped with the change.
You may be thinking "here we go with another one of those I've seen the light stories."
This was in fact more practical and didn't have to with an Earth shattering event. You got one too many speeding tickets, and your car insurance shot through the roof. It was approximately two times more than your car payment. Since you're frugal by nature, you decided to take off the license plate and make your way around on foot.
One of the first things you did was buy a bike because there's no way you were walking around everywhere. Over a relatively short period of time you began to get your wind back. Your walking progressed to jogging and it felt good. This led to you discern that your bad habits were only hurting YOU. Since your mind was, convinced it was easier to give them up.
Notice that the word "easy" was not used. It was EASIER but it was well worth it!
Type 2 Diabetes Diet or Lifelong Medication Prescription
Regular conversations happen at work around the topic of diabetes. Most likely this is type 2 diabetes. For those that are in earshot, the discussion usually goes something like this: 'My family member has had diabetes for years. Oh really? My family member has it too! They're on this or that medication.' Someone else may chime in too about their family member or the person themselves having the condition.
When the conversation comes up with my dad, he seems convinced that type 2 diabetes is here to stay. For the people above as well as others, here is a question. Why do you accept type 2 diabetes as being a permanent part of your life?  What do the so called authorities say about type 2 diabetes?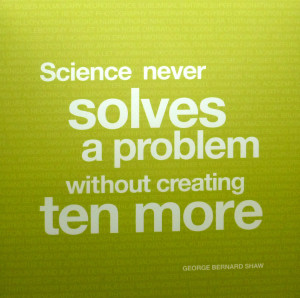 Mainstream Research
The Joslin Diabetes Center has an article titled "Will Diabetes Go Away?" In it they talk about type 1 and type 2 diabetes. Let's focus on type 2. The first sentence reads: There is no cure for diabetes.
But you have to ask yourself: what is a cure?
There are two definitions to consider.
relieve (a person or animal) of the symptoms of a disease or condition.
a substance or treatment that cures a disease or condition.
The first is a verb. The second is a noun. Do they mean the same thing? Not really. The first definition is associated with healing, restoration, making well, etc,. The second definition is associated with medicine, medication, antidote, etc,.
Something to observe is that the Joslin Diabetes Center is academically affiliated with the Harvard Medical School. There's nothing wrong with that relationship. However, you should be asking what the relationship is with the medical industry and disease. Does the medical industry have a stake in curing… ANYTHING?
The article basically says weight loss and physical activity can normalize blood glucose levels. But diabetes doesn't disappear. What is being left out of this article? The answer is proper nutrition. So let's quickly analyze the claim that diabetes can't be cured. They are correct based on the information given in the article. However, if you read our article about a healthy diet, you will see that there are ways to reduce your symptoms. Imagine what would happen if you were to combine these methods.
WebMD's article titled: Can You Reverse Type 2 Diabetes? offers us more hope. A plus about this article is that you know who the author is. The icing on the cake is that an MD reviewed it! That lends more credibility.
One thing to notice is that they mention "healthy eating" in the first sentence. That is the key! The typical American diet is killing us. The only way to get around it is through education. Nothing less will suffice.
The article cites a study proving that diabetes can be reversed. The way you can achieve this is by making dedicated lifestyle changes. Results are not guaranteed for everyone. At least you know that one mainstream source for health information corroborates the type 2 diabetes cure claim.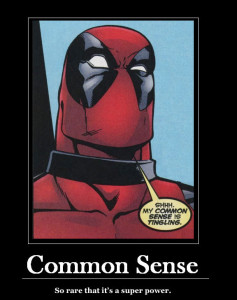 Alternative Research
There's an article which is basically a self testimonial tells of someone that was cured of diabetes. The name of the article is:  Type 2 diabetes and the diet that cured me. This apparently extreme diet causes the body to use up it's own fat stores. After the diet is completed (it takes 8 weeks), type 2 diabetes is cured. This is according to the claim.
In a nutshell, you are restricted to consuming 800 calories a day! Now that's kinda ruff. Are you willing to do that for two whole months?
Well according to the article, the person was cured in 11 days! But he went through a lot. Some experiences included:
So based on his testimony, type 2 diabetes is curable. But be warned that this is no regular diet.
Several testimonies are provided in the article. Most if not all of the others completed a duration of two months. Some even modified the diet and were still successful.
If you were to consider this, consult your physician. Each individual's situation needs to be carefully evaluated by a qualified medical professional.
Dr. Mark Hyman
Now you may find it hard to believe that someone cured type 2 diabetes in just 11 days. You are not alone. The above article can be a tough pill to swallow. In fact, I'm almost sure that if I told my dad, I would get an immediate roll of the eyes. Don't get me wrong, I believe that type 2 diabetes can be cured. But can it be done in such a brief period of time?
Well it looks like medical doctors are signing off on this too! Mark Hyman, MD's article: New Research Finds Diabetes Can Be Reversed appears to endorse the claim.
The first paragraph of the article is quite powerful indeed. He recounts how all of the drugstores he visited had diabetes sections. These sections contained the following items:
Glucose monitors
Lancets
Blood pressure cuffs
Medications
Supplements
Pharmacy magazines
And get this… "heavily supported by pharmaceutical advertising." Now if I didn't know any better, I would suggest there's some sort of conspiracy going on. A conspiracy to profit off of YOUR health condition. But since I do know better, I won't offer up any such suggestion.
He goes on to mention a "study in Diabetologia" proving that type 2 diabetes can be reversed. Feel free to Google the study for the complex details. The short and sweet of it is a significant change in diet can hopefully rid you of your burden.
And this just doesn't apply to a small percentage of people. According to Dr. Hyman, he sees this on a regular basis with his patients. The difference is he implements a more comprehensive program rather than diet alone. The result just may be the removal of a condition that has been weighing down on you.
The Verdict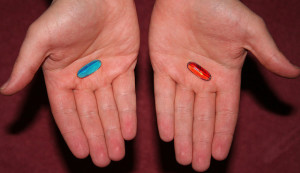 While I can't claim that type 2 diabetes can be cured (for legal reasons), I will suggest that you do the research. Continue to research and educate yourself on the facts. Always question the agenda of those who profit monetarily from your condition. And be sure to question both sides of the argument.
Even those that offer the healthy solution stand to gain profit. But you have to ask yourself what your outcome is. Did the person or conglomerate leave you in a better, or worse position.
If you've read this far, I want you to remember the scene from the Matrix when Morpheus and Neo first met. Morpheus offered him the truth. But keep in mind that there was truth in the Matrix too. You see, people were seemingly comfortable in the Matrix. They had job security, nights out with friends, food to eat, etc., The reality of the Matrix was that it was benefiting more off of the people than the people were benefiting from it.
You can look at this in the same way. Is it possible that people benefit from your body. In exchange, YOU are given managed (virtual) comfort?
In any case, the cure for type 2 diabetes requires nothing short of dedicated effort. The potential reward for THIS effort is a lifestyle free of that disease. Are You Ready to Cure Type 2 Diabetes? Please leave a comment below. I'd love to hear your thoughts.
I leave you with the great words of Morpheus.
This is your last chance. After this, there is no turning back. You take the blue pill—the story ends, you wake up in your bed and believe whatever you want to
believe. You take the red pill—you stay in Wonderland, and I show you how deep the rabbit hole goes. Remember: all I'm offering is the truth. Nothing more.