When the time comes to eat, people don't want to be bothered with counting carbs. They just want to eat. But for those of us needing to count carbs, the question is, "how many carbs should I eat with my meal?" Well there's no clear cut answer that works for everyone. We're all different.
What are Carbohydrates?
Let's first examine what carbs are. We will then learn the difference between good carbs and bad carbs. This will allow us to discuss carbs per meal with understanding.
Carbohydrates is a technical term for starches, sugars, and edible fiber. These items are found many types of food including:
Vegetables
Grains
Fruits, etc,.
They are one of the three macronutrients. The other two being fat and protein. All three have to be taken in via diet.
Another thing to know is simple vs complex carbs. Here's what you need to know in a nutshell. Any carbs consumed from natural source are fine. However; carbohydrates coming from processed food are no good. Stay away from processed food!
One more thing. Natural foods taken in moderation contribute to good overall health. It's the food in boxes that will get you.
But They Taste So Good!
It's been said over and over: "don't eat too much bread." Yeah, but that's easier said than done. Bread is one of the greatest tasting things on earth. But how many carbs per meal should a Type 2 Diabetic consume? Is there such a thing as good carbs? That probably depends on what you mean by "good carbs." They're certainly great on the ole palette. As far as your blood sugar goes… maybe not so much.
Isn't it strange how processed food seems to taste so good? Well to be frank, it's a lot like crack. "Processed foods are chemically made to make us crave them, which increases our dependency and consumption." In other words, "it's a lot like crack."
There is a twist to this though. The processed food industry targets children to get them hooked for life. Crack dealers on the other hand don't typically target kids. So they're both predators. It's just that one is a lot more creepy.
You'll find out later exactly what make bad carbs. If you want to know, go ahead and scroll down to the "Bad Carbs" section.
Ignorance is Bliss
In my younger years carb counting was the furthest thing from my mind. I ate anything I wanted. And it was mostly junk. Here's a sample of my typical diet:
Hot dogs
Cheeseburgers
Hamburger helper (we considered this to be healthy)
All types of frozen food (Hot Pockets, pizza, nuggts)
McDonalds
Burger King
Steak and cheese subs (my favorite)
Most of the above would be smothered in mayonnaise and ketchup. And you better believe salt was added most of the time. And now for some drinks:
Kool-Aid
Gatorade
Soda
Various kinds of "fruit" juice
I would basically sit in front of the TV drinking huge cups of sugar laden drinks while enjoying my condiment smothered food. This is seriously how I ate for over 20 years!!!
The Awakening
I had to do a school report and one of my cousins suggested the topic of high fructose corn syrup. When I began to learn that we have been fed poison for so long, I became upset. I mostly eliminated it from my diet, but still didn't understand how the other components came into play.
Shortly after kicking many bad habits, I found that I had extra energy and began to exercise. This continued for four years. I was in the best shape of my life, or so I thought. I still had no knowledge regarding healthy eating. I was skinny on the outside, but fat on the inside if that makes sense.
After starting a family exercise was pretty much non-existent. I was eating healthier I guess, but I still gained my weight back.
The Scare
I recently noticed that I required naps during the day, shortly after eating meals. Thanks to Google, I discovered that it could be a sign of oncoming diabetes. Now let's see here. Diabetes runs in my family and I was told that I may have Pre-Diabetes during my last physical.
So I decided to eliminate carbs and start exercising again. However, I can't totally stay away from carbs forever. So what kind of carbs should we be eating?
Good Carbs
This is common sense to you, but the addiction keeps us blind. Good carbs coming from foods that haven't been tampered with. In other words… natural foods. For example, vegetables are a natural food and some types are loaded with fiber. You don't have to count these carbs because veggies are perfectly designed for human consumption. You're body takes in the nurturients, and they clean you out. Fruits are natural and though they have sugar, the fiber balances it out. Taken as a whole, the fruit typically doesn't knock your sugar out of whack.
Let me give you a recent and personal example.
***DISCLAIMER*** this is not to be taken as medical advice. Please consult your physician to help address your specific needs.
Dates are loaded with carbs when you consider its size. A single pitted date has 18g of carbs and 16g of sugar. I love these things. I eat several a day. One or two in a smoothie and one or two with a cup of almond milk. I feel just fine after eating them.
The other day I had some mango flavored cranberries. They're sort of like raisins. I tried a small handful and then had a bit more. Thirty minutes later I had to take a nap. I'm pretty sure it was due to the added sugar. After that, I said 'no more carbs, no more added sugar.' That approach combined with exercise has me feeling a lot better.
I've been eating mainly eggs, smoothies, nuts, meat, cheese, mustard and some other things for the last week and a half. This is temporary as I continue to research a proper diet that fits my specific needs.
So to quickly recap: Good carbs come from natural foods that are high in nutrients and low in calories. They have a good amount of fiber and are devoid of refined sugars and refined grains. Also, they are low in sodium.
Bad Carbs
Are you familiar with the saying, "I have some good news and some bad news"? Then you know I'm about to give you the bad news first. Bad carbs are in most foods you love to eat. You some of the foods I listed in the "Ignorance is Bliss" section.
Store bought bread (but not exactly why you may think)
White sugar
Too much added salt
Additives are how the food industry make processed foods taste so good. Remove the chemicals and additives and you'll stop buying that junk.
If you like to eat cheeseburgers with the bun and condiments, you have to quit. And don't tell me that single leaf of lettuce and tomato slice makes it healthy. If you hope to prevent or reverse Type 2 Diabetes, struggle to leave the bad carbs alone.
You will be irritable at first. But once the junk is out your system, you'll begin to feel better. And that's mentally and physically.
Bad carbs are pretty much the opposite of good carbs. They are high in calories and refined grains. They are low in fiber and nutrients. And the list goes on. Do your best to leave these alone.
How Many Carbs Already?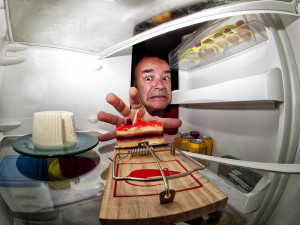 According to the "experts" you should consume 120-130 grams of carbs. And those values can widely range depending on who you ask. The best thing to do is get the opinion of several professionals:
See what works best for you. Don't settle for a prescription. It is possible to beat this condition. Stay tuned to this blog for more upcoming articles and research. Join me in the journey to prevent or reverse Type 2 Diabetes.
The Reality
I'm not here to sugar coat this condition (no pun intended). Reversing or preventing diabetes is not a task for the faint of heart. Especially since you may have many other things going on in life such as family and work. Who has the time to research proper diets to improve their health. So what do you do?
Search for trustworthy information and due your due diligence. This is your life we're talking about here. You don't have to become a prisoner to prescription medicine if you don't want to.
What are your thoughts? Do you agree that Type 2 Diabetes can be eliminated? Are you willing to ask the right professionals to help you establish an ideal carb count? Leave a comment below. I'd love to hear what you think.