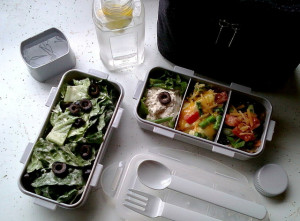 There are many articles giving advice on what to eat with type 2 diabetes. The 50 best foods, the 21 greatest selections, the 19 things you just can't go without, and, on and on. Those are all well and good… if you have the time to implement those.
But the rest of you with normal lives may not have time for that. In fact, I'm pretty sure you don't. So this article is going to give you 4 fundamentals that you can apply right now.
That way, you can expand to the numerous possibilities of healthy eating.
Type 2 Diabetes Food List: 4 Steps
Step 1
Step 2
Step 3
Step 4
4 Steps explained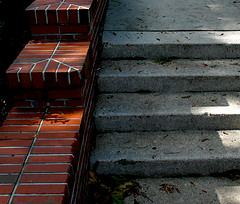 Step 1: The first step (not necessarily in sequential order) is low carbs. But rather than offering you "hard data" on low carbohydrate foods, let's explain the why of lowering your carbs. Please keep in mind that this is applicable to all 4 steps.
Most of the information that you have about what is good to eat needs to be re-examined. If you follow your doctor's advice she may say "moderation is key." Or she may prescribe you some medication to "manage" your diabetes.
The problem with that is that they're not dealing with the cause of your diabetes. The cause of the disease has to do with what and how much we eat. In fact Ibn Sina (Avicenna) who is one of the top thinkers of his day commented on this Qur'anic verse: Eat and drink, but waste not in excess (7:31).
"I summarize the science of medicine in two lines, the best word is the shortest; when you eat, eat little, and do not eat again for four or five hours. Health lies in digestion. That is to say, eat as much as you can digest easily. The most tiring thing for your stomach and yourself is to eat a lot of things one on top of the other."
Take the above as a basic rule of thumb. That is, once you've consulted with your physician.
Now for the "what we eat." A lot of us eat processed food during every meal. These foods are loaded with junk. For simplicity sake, let's define processed food as any kind of food you buy in a box.
Now, the ingredients in these foods cause you to eat more than you need. Furthermore, they lack in nutrition. So you need to keep on eating in order to feel satiated.
Let me give you an example. You pull up to McDonalds and order a DQPC (double quarter pounder with cheese). This contains 143 grams of carbs. That's for one meal. According to an article on Healthline, a carb friendly meal is equal to 30g/serving.
The basic key to this step is for you to stop eating fast food. If you don't eat fast food, then eyeball the ingredients before you buy store bought food.
Step 2 is designed to convince you to eliminate added sugar. You don't need it. You can get enough natural sugar from foods.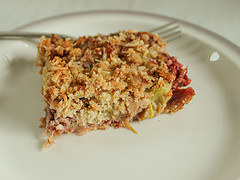 Unfortunately you probably know that sugar can lead to insulin resistance which can lead to type 2 diabetes. Now you know the likely cause of getting diabetes.
So called comfort foods should be an automatic no, no. This includes soda, twinkies, cookies, etc,. For example, Chips Ahoy! Contains 10.8 grams of sugar. So for every 3 cookies you eat (and who only eats 3?) that's 10.8 grams of sugar. That means 6 cookies and you're close to the daily limit for a male. The same amount and your over the daily recommended limit for a female.
The simple solution is to stop eat eating table sugar and foods with added sugar.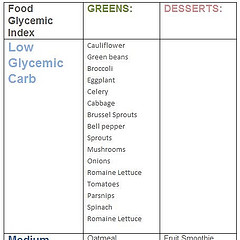 Step 3 is about the GI. The glycemic index according to diabetes.org "measures how a carbohydrate-containing food raises blood glucose." This requires a bit more work to master. The basic idea is the lower the GI, the better for you. Foods like dry beans are a great choice. For example, a flour tortilla may have a high GI. But if you combine this with black beans and lean chicken breast in a wrap, the combination produces a lesser effect overall. But don't worry about this too much. You're bigger concerns have to do with steps 1 & 2. Focus on the carbs and sugars first. You may consider step 3 without dwelling too much.
Step 4 is the final building block. This has to do with the glycemic load. Wikipedia states that "The glycemic load (GL) of food is a number that estimates how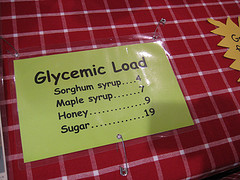 much the food will raise a person's blood glucose level after eating it."
Let's quickly look at the difference between steps 3 & 4. The GI is specifically looking at carbs. The GL is looking at the food. This can be made simpler by looking at an example.
If you look at shredded wheat cereal, you get the following:
Glycemic Index = 69
Glycemic Load = 57.0
Now take a look at the value for carrots:
Glycemic Index = 71
Glycemic Load = 7.2
There is a correlation between higher insulin level and a high glycemic load. If you cut down on foods with a high GL, you will lessen the insulin beating.
Techniques to reduce food intake
If you're not ready to give up the carb rich diet, at least reduce your food consumption. Here are some basic techniques to get you started.
Don't watch TV while you eat.
As a matter of fact, you can probably do without it. Or at least cut down the total viewing time. Harvard made the link between TV and obesity over 25 years ago. Feel free to refer to the article for more information.
Try using a smaller plate!
Ever wonder why dinner plates are the size they are? Moreover, why have they gotten larger over time? If you have large, medium, and small plates try to downsize one grade at a time. That way the transition is natural.
I'm sure you won't miss that larger plate after about 3 months.
Give yourself a few minutes before grabbing seconds.
Wait 15 to 20 minutes before taking seconds. A lot of our brains work slower than our stomachs. You fast eaters know exactly what I'm talking about.
A cheeseburger and two hot dogs can quickly wind up missing if you know what I mean. And you'll be ready for more right after that! But wait and feel the fullness difference between 2 and 20 minutes.
Patience and effort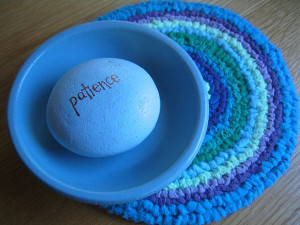 I said I was going to give 4 steps to healthier eating. I never said it was going to be easy. This will take time, but you will win if you stick with it.
Anything worth doing takes patience and effort. And you have to believe that you can do it. You can! Just know that there are others just like you who are doing it.
Imagine a baby that learns how to walk. How frustrating do you think their experience was? But guess what? All babies eventually learn how to walk if their capable. Do you know why?
Let me ask you a question before I answer that. Have you ever tried to do something and got so frustrated that you quit? Were you frustrated to the point that you believed that you couldn't do it? Be honest with yourself and answer.
Now think about why you quit. Now let's get back to that baby.
The reason that all babies learn to walk is quite simple. It is because most people around them are walking. Didn't I tell you it was simple?
Think about it for a minute. If a baby sees everyone around them walking, wont' they be convinced that they too can walk. You see, the logic is so simple that a baby can understand it.
If you were surrounded by successful entrepreneurs and you wanted to start a business, you would persevere longer than if you were surrounded by employees. The reason is that you are an eye witness to the success of others. Therefore you know it can be done.
So the way for you to triumph with diet is to surround yourself with positive people that want to achieve the same goal. That's it! Positive people and people who have gone through what you're going through.
Food List
One you understand the fundamentals of this article you'll be ready utilize the following foods.
Oatmeal (not the instant crap)
Eggs
Fresh fruit (organic if possible)
Olive oil
Dry beans

Adzuki
Baby Lima
Black
Blackeye
Dark and or Light Red Kidney
Garbanzo
Navy
Etc., etc.,

Fresh vegetables
Lean chicken breast
Fish
Whole grain bread (limited amounts)
Spices
Conclusion
This article is about implementing 4 steps to better with. A list of foods has also been provided to get you started. Now you may not be ready to go all out with the healthy food at first and that's fine. It's gonna take some time.
Feel free to incorporate this into your current diet after consulting your physician. Educate yourself on a proper diet. You can do that from this site, other sites, books, videos, etc.,
The most important thing is the gain knowledge on how food affects you. Otherwise you can easily talk yourself out struggling to improve your diet. And it will be a struggle. But it will be well worth it.
Let us know what you think below. Have you had any frustrations trying to stick to a better diet?