In today's world there just isn't time for a good healthy meal.
At least that's what you may have been led to believe.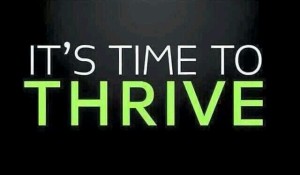 That may be true depending due to your schedule. However, there are ways to hack your time to allow for healthier meals.
This article is going to show you some type 2 diabetes breakfast ideas. And also provide some guidelines on how to prepare the meals.
What to Eat for Breakfast with Type 2 Diabetes
The last article titled "Type 2 Diabetes Food List: 4 Steps to Better Health!" gave you a foundation. The steps were:
Step 1
Step 2
Step 3
Step 4
Please review that article for the 4 steps needed to select the right foods. And remember to consult your physician before taking any action.
9 Delicious Recipes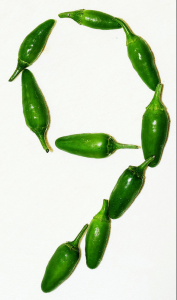 Smoothies
The first category, and perhaps the quickest is smoothies. The wonderful thing about smoothies is that:
You get all of the fiber unlike with juicing
You consume a lot more fruit and vegetables in one sitting
Here are three options for great tasting smoothies:
Green Smoothie
Banana Smoothie
Knock Out Smoothie
A thesis on the effects of green smoothie consumption proved that daily intake can be good for you. It can provide a primary base for preventing certain chronic conditions. One of the easiest smoothies to make includes:
Banana (be sure to use the proper amount for your situation)
Leafy greens (kale, spinach, etc.,)
Water
Ground flax and/ or chia seeds (optional)
After measuring out the banana portion, the rest of the items can be done by eye. For example:
1/2 cup of kale
1/2 teaspoon of ground seeds
1/2 cup of water
Take a look at the following video if you desire something with bit more flare.
This next type (banana) is possibly a favorite among people. As a kid many of us loved eating peanut butter on a number of things. Bread, crackers, by the spoonful, and many other ways! Therefore the banana smoothie WITH peanut butter is a top choice. I've experimented with this for quite sometime and have it almost down to a science. Feel free to try this recipe, or modify it for your personal circumstances:
1 banana
1/4 cup of almonds
1/4 of sesame seeds
1 tablespoon of peanut butter
1 teaspoon of ground chia seeds (I eat the chia seeds separately so I don't have to grind them)
1/2 cup of almond milk (or more)
This will keep you going for a while. Alternatively, you can use the recipe from diabetes.org as a baseline. A plus to their recipe is that they provide the nutritional facts.
The third and final category comes from my father in-law. He calls it the Super Shake. I on the other hand call it the Knock Out Smoothie! Because I'm all done eating until the end of the day. Actually, this is more than sufficient for two people.
This has been modified for type 2 diabetes, but as always consult your physician or nutritionist. Here are the ingredients:
1/4 cup of almonds
1/4 cup of sunflower seeds
1/4 cup of pumpkin seeds
1/8 cup of  flax seeds
1 date
1/2 cup of raw oats
2 cups of almond milk
1 frozen banana
1/4 cup of frozen papaya
Oatmeal
You already know about this category. It's the original warm me up… especially if you're from the Northeastern United States.  You can't go wrong with this anytime of the year. If you want something quick to fill you up with that wholesome goodness, oatmeal is you're best bet!
You don't want the instant stuff. Stick to the original holistic oats. Don't forget to add a bit of honey and/ or some blueberries. The stove top (preferred method) directions below come directly from the Quaker Oats site.
To Make 1 Serving:
1/2 Cup Oats
1 Cup Water or Milk
Dash of salt (optional; for low sodium diets, omit salt)
To Make 2 Servings:
1 cup oats
1-3/4 Cups Water or Milk
1/8 Tsp. Salt (optional; for low sodium diets, omit salt)
Directions:
Boil water or milk and salt.
Stir in oats.
Cook about 1 minute over medium heat; stir occasionally.
Eggs
You really can't get any safer than eggs as far as carbs and sugar goes. Eggs contain almost none of these. And there are a plethora of ways to prepare them. Let's start with the basics.
Boiled Eggs: These are quick, simple, and delicious. It is perhaps the only non-hacked food on this list besides oatmeal. You know what to do.
Pop one or two of these into a cold pot of water and turn the heat to med-high. Hint: Putting the stove on high may cause the eggs to crack. This will expose the inside of the egg to the boiling water. They will still be edible, but not as good.
Add a slice of whole grain toast and sugar free preservatives to the mix and your good to go.
Scrambled Eggs: These are quick too, but you'll need some additives to make them taste good. Substituting butter or margarine for olive oil is the way to go. Simply add some lemon pepper and you'll be ready for a flavorful treat. Finally, warm up a couple corn tortillas to make it a hearty breakfast.
Directions:
Mix two eggs in a bowl, and add two splashes of water
Lightly oil the pan with olive oil
Add the eggs to a medium heat stove
Warm up the corn tortillas on a stove top or toaster over for a few minutes
Wrap them up and serve
Eggs and Avocado: Okay this one is a bit more sophisticated, but well worth the effort. It will become easier once you get the hang of it. If you didn't know, the avocado is an excellent source of monosaturated fat. That's the good fat!
Avocados go great with a variety of items. The egg/avocado combination will give you the good protein and fat that your body needs. See the video below for one way to make this. Be sure to omit the added salt for something else such as lemon pepper.
Fruit Salad
For those of you that like raw meals, the fruit salad is a clear winner. Also, the non-chefs will appreciate this. You don't have to cook anything. Just slice up some fruit, and you're off to the races.
Fruit salads are great for:
Energy
Satiety
Mental clarity
You may hear some people recommend canned fruits without sugar. However, you're best bet is fresh fruit. Dried fruit is a good secondary choice. Think of it like purchasing a product. The addition of the middle man is the cause of the price increase. Therefore, the closer you are to the source, the better.
A great fruit salad consists of the following:
Banana (1/2 or whole)
Strawberries
Blueberries
Apple
Chia or flax seed powder
Be sure to include 1/4 – 1/2 cup of nuts on the side.
Turkish Breakfast
Well… sort of. As you can see, the Turkish breakfast has items that you may want to avoid. But never fear, this can easily be modified and be extremely satisfying.
Remember, food in moderation is okay. With that said, here is a basic recipe that will get you off to a good start:
1/2 tomato
1/2 cucumber
Honey (according to your personal dietary calculations)
Olives (according to your personal dietary calculations)
Whole grain bread
Olive oil
You'll want to slice the tomato, and cucumber into any shape you like. Next, place these on a small plate. For Turkish breakfast, many items are placed on their own plate. Perhaps the act of washing extra dishes burns more calories and is considered as exercise ;).
Add the honey to it's own plate. Place the olives on its own plate. I think you get the point. These rules aren't hard, and fast. You can mix it up as you like.
That's it! Now you can enjoy your very own Turkish breakfast. If you want to add meat go ahead and substitute in some chicken breast.
Conclusion
This article shows you 9 delicious recipes for breakfast. They are type 2 diabetes friendly, and delicious. Keep in mind that the 4 steps to better health article plays a key role in what you eat. Understanding those steps will greatly widen your breakfast options.
The hope and intent of this is to remove bland food from your diet. You don't have sacrifice taste in order to eat healthy breakfast meals. In fact, "healthy" food is much better tasting than junk food. Upcoming posts will hopefully enlighten you to this fact.
The key to success with any of these articles is implementation. Education and implementation will change your mind, and cause you to act. These actions will be beneficial for you and your loved ones.
Finally, I am not a doctor. Please do not consider what you read to be medical advice. It is not. Always remember to consult your physician or nutritionist before acting on what you read here.
What other types of delicious breakfast recipes have you tried? Have you tried any of the above? What do you think about those?